VANCOUVER SCRAP CAR REMOVAL BC BUYS CARS TRUCKS SUV'S VAN'S SEMI-TRUCKS, FORKLIFTS BUSES TRAILERS
We are a leading vehicle salvage company in the Greater Vancouver area. We are fully licensed and insured with the equipment to tow any type of vehicle.
1ST STEP
CALL
604.710.2767
Free Estimate
2ND STEP
Receive a Price
Over the Phone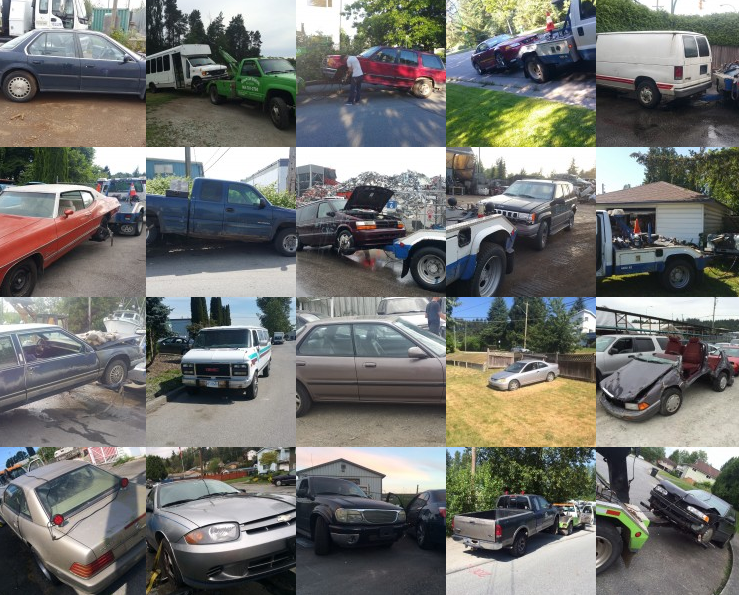 The Benefits of Scrap Car Removal Vancouver Cash for Cars Services
Most people know that you can make money from scrap cars, but few understand how to get the most money for your Vancouver scrap car removal. With cash for cars Vancouver, you can actually make more than you would if you sold the car outright to someone else. However, it's important to have a firm handle on how much your car is worth so that you don't sell yourself short—there are plenty of unscrupulous buyers who will offer an extremely low price just because they think they can get away with it.
If you're planning to sell your scrap car in Vancouver, you might be wondering how to get the most money for it. While it's true that there are many options out there when it comes to selling scrap cars, going with an experienced Vancouver cash for cars company will ensure that you get the most value out of your scrap car removal by giving them what they want in exchange for the most money available to you as the seller of your Vancouver scrap car removal.
Cash for cars can be an ideal choice if you want to be rid of your junk car without having to go through the trouble and expense of selling it yourself. If you're wondering whether you should scrap car removal or sell your car yourself, here are some things to consider when making your decision.
Whether you're looking to get some quick cash or are simply ready to be rid of that old piece of junk in your driveway, you'll want to take care when finding the best scrap car removal service in town. Here are several tips for making sure you're getting the most money for your scrap car, no matter what kind of vehicle it may be.
Scrap Car Removal Vancouver – Getting the Most Cash for Your Clunker
Why wait to get the most cash for your car when you can easily scrap it now? Even if you still think your car has some value, there's always the chance that something could happen to it before you get the chance to sell it. Then, you'd be left with an old vehicle that can barely drive and you'll have missed out on cash that could have been yours. Scrap car removal gives you cash right away so you can buy yourself something new without regretting it in the long-run.
If you have decided to purchase a new car since your old car had been damaged or in need of expensive repairs, you can use our company's services for towing your old car.
We will come to buy your car at any destination in Lower Mainland to provide a flexible services and make whole the process as easy as possible for you.
We pay top dollar, respond quickly to your location and eliminate the hassle of dealing with time wasters or shady dealerships.
Schedule a time with us so that we can buy your junk car at a place of your convenience, in the Greater Vancouver area.
We tow many types of vehicles which includes a huge range of many different sizes.
We can remove cars, SUVs, buses, vans, tandem tilt and load trucks. Fuel delivery vehicles, motor-vehicles, vehicles that have been in accidents and heavy weight containers.